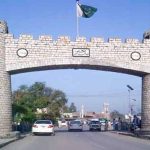 ISLAMABAD: Pakistan on Sunday strongly condemned unprovoked firing by Indian Border Security Force (BSF) across the Line of Control last night.
In his messages on Twitter, Foreign Office spokesperson Nafees Zakaria reported that ceasefire violations by India across LoC at Kotli Sector resulted in killing of 22-year-old old girl identified as Tashiba and injuries to two other civilians.
He said such acts of belligerence while UNGA session is underway contradicts India's own statements and violates UN Charter and relevant humanitarian laws.
Zakaria said such acts by India pose grave threat to regional peace and security.