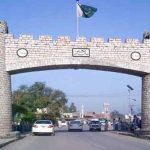 ISLAMABAD: Pakistan has strongly condemned suicide attacks at Voter Registration Centers in Kabul and Baghlan provinces of Afghanistan on Sunday.
In a statement, Foreign Office Spokesperson Dr. Muhammad Faisal said we are grieved at the loss of precious innocent lives in this brutal act of terrorism.
He said Pakistan is confident that such attacks will not deter the resolve of the Afghan people to determine their own future through the exercise of their right to vote.
The statement said Pakistan reiterates unequivocal condemnation of terrorism in all its forms and manifestations and expressed solidarity with the government and people of Afghanistan in this hour of grief and sorrow.