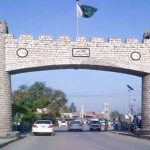 ISLAMABAD: Pakistan has strongly condemned the terrorist attack in Afghanistan's city Jalalabad, killing and injuring many innocent civilians on Sunday.
Foreign Office Spokesperson Dr Muhammad Faisal, in a tweet, said that we are distressed and grieved at the loss of precious human lives.
He said we express our deepest sympathies and heartfelt condolences to the families and friends of those who have lost their lives and pray for early recovery of the injured.