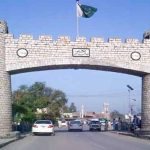 THE HAGUE: Pakistan Tuesday submitted its reply in the International Court of Justice (ICJ) regarding the case of convicted Indian spy Kulbhushan Jadhav.
According to reports, the reply was submitted by Foreign Office Director India, Dr Fareha Bugti, which was the first reply by Pakistan in counter-pleading, and overall the second in the case so far.
Pakistan, in its 400 reply, gave detailed answers to India's submissions to the international court and responded to Indian objections.
Following Jadhav's arrest and death sentencing by Pakistan in 2016, India had approached the world court to halt his execution.
Dr Bugti had also submitted Pakistan's counter-pleading in December last year.
On April 17 this year, India had submitted its reply to the ICJ after the world court, on January 23, directed India to do so.