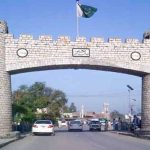 WASHINGTON: Pakistan's Ambassador at the United Nations Maleeha Lodhi has said that Pakistan successfully dislodged terrorist sanctuaries from its territory, but now the principal threat was the terrorists' infiltration into the country from borders.
She was speaking at a debate on terrorism at the UN General Assembly's Sixth (Legal) Committee.
Maleeha Lodhi said Pakistan was combating the challenge of terrorism from abroad by implementing a comprehensive border management system along its western border.
She said terrorists and their evil acts had never shaken Pakistan's resolve to continue the fight to defeat it.
She said the hard-earned stability that Pakistan enjoys today had been attained through a comprehensive approach against terrorism.
Elaborating on the implementation of the border management system, Ambassador Lodhi said it would enable Pakistan to prevent the cross border movement of militants, stop illegal smuggling of arms and check illicit drug trafficking.
She said at the same time it would also facilitate trade through improved border crossing facilities.