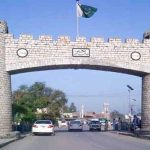 ISLAMABAD: Pakistan has summoned the Indian Deputy High Commissioner J. P. Singh over the ceasefire violations along the Line of Control (LoC) by Indian troops.
According to a statement of the spokesperson of the Foreign Office Dr. Muhammad Faisal, J. P. Singh was summoned over Indian troops' aggression in Neza Pir, Nikyal and Kerala sectors along the LoC.
The statement added that Pakistan recorded strong protest with India over its violations on the LoC and working boundary.
It read that Indian troops deployed along the LoC have been targeting civilians with automatic weapons.
The statement said that India violated the ceasefire agreement as many as 190 times since 2018 martyring 13 innocent civilians and injuring 65 others.