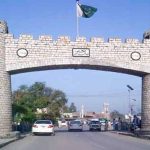 ISLAMABAD: Foreign Office spokesman Dr Muhammad Faisal on Thursday has said that Pakistan truly supports political and peaceful solution to the Afghanistan issue.
During a weekly news briefing in Islamabad, the FO spokesman said, Pakistan has welcomed the resumption of direct talks between the United States and the Afghan Taliban. "We hope the peace process is concluded soon and leads to an intra-Afghan dialogue and reduction of violence in Afghanistan," he added.
When asked about the controversial Indian citizenship legislation, Dr Faisal said Pakistan and other regional countries have condemned it. This act of India is driven by a toxic mix of extremist Hindutva ideology and hegemonic ambitions in the region, he noted.
Voicing concerns over the situation in occupied Kashmir, Dr Muhammad Faisal said the humanitarian nightmare is worsening in the valley with continued military lockdown and complete communications blackout.
India should immediately restore internet and mobile phone services, release all the prisoners and remove all the draconian laws, he demanded.