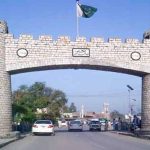 LAHORE: Pakistan Cricket Board (PCB) Chairman Shahryar Khan on Monday has informed the International Cricket Council (ICC) that Pakistan team will not play against India at Dharamshala on March 19 due to security concerns.
According to details, PCB Chairman Shahryar Khan has said that Pakistan cricket team will not play at Dharamshala following the threats from Indian extremist organisations.
The chairman has also requested the ICC to arrange an alternate venue other than Dharamshala for playing that particular scheduled match.