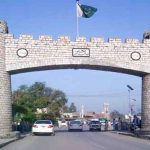 ISLAMABAD: Foreign Minister Khawaja Asif has said that alliance with the United States is over after the suspension of aid, and told America that 'no more' sacrifices will be given by Pakistan.
The foreign minister said in an interview that the US kept ties with Pakistan just for the sake of its own benefits, and it is a friend that always betrays Pakistan.
The minister admitted that Pakistan made a mistake by becoming a part of the Afghan war and suffered a lot at the hands of terrorism as a result.
He said instead of recognizing Pakistan's sacrifices in war against terrorism, America is putting blames on Pakistan for its own failures in Afghanistan.
Khawaja Asif maintained that Pakistan is not alone and we have options to make alliances with other countries. He said relations of both countries became tense after the Abbottabad operation, but were not over.