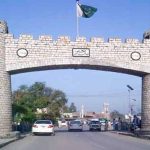 KARACHI: Citing Pakistan's growth rate, one of the world's largest professional-services firms, PricewaterhouseCoopers, have ranked Pakistan to be among top 20 powerful economies by 2030 and 16th by 2050.
The PWC released its predictions for the most powerful economies in the world by 2030.
The report, titled "The long view: how will the global economic order change by 2050?" ranked 32 countries by their projected global gross domestic product by purchasing power parity.
The PPP is used by macroeconomists to determine the economic productivity and standards of living among countries across a certain time period.
According to the report, China would remain the largest economy by 2050 but India currently ranked at number three would surpass the United States by then to grab the number 2 spot after China.