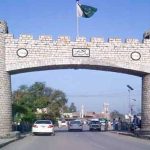 ISLAMABAD: Pakistan Foreign Minister Shah Mehmood Qureshi on Thursday met with US special envoy on Afghanistan Zalmay in Islamabad and discussed Afghan peace process and talks with Taliban.
Both the leaders discussed the development made in the Afghan peace process and regional overall situation.
US special representative for peace in Afghanistan, Zalmay Khalilzad, along with senior officials are scheduled to meet Pakistani civil and military authorities to review the progress in the Afghan peace talks, officials say.
Khalilzad has reached in Islamabad as a follow-up of the recent visit by Prime Minister Imran Khan to Washington where he had assured President Donald Trump that Pakistan would do 'whatever in its power' to facilitate the Afghan peace process.
Khalilzad, who so far held eight rounds of talks with the Taliban in Doha, was in Kabul this week to take the Afghan government on board about the possible MoU the US is planning to sign with the Taliban.
Khalilzad is due to travel to Doha soon to hold another round of negotiations with the Taliban. But before that, he has decided to make a stopover in Islamabad on his way to Doha.