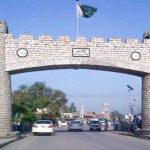 DUBAI: Pakistan will face off West Indies in first T20 match of the series today at Dubai International Cricket Stadium.
The match will start at 9 pm according to Pakistani time. Pakistan and West Indies will face each others for the first time at the cricket ground.
Pakistan had played 19 T20 matches in Dubai and out of which 9 won and 10 lost. West Indies will play the match without Chris Gayle and Andre Russell. On the other hand Umar Akmal rejoined the Pakistani squad.