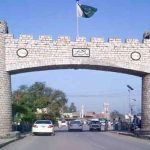 ISLAMABAD: Pakistan is hosting two-day 36th Session of the D-8 Commission in Islamabad from Thursday.
Pakistan is the current Chairman of the Developing-8 Organization for Economic Development.
The meeting which will be inaugurated by Syed Tariq Fatemi, Special Assistant to the Prime Minister will be attended by Commissioners of D-8 member states and the D-8 Secretary-General Seyed Ali Mohammad Mousavi.
The D-8 Commissioners from member countries including Bangladesh, Egypt, Indonesia, Iran, Malaysia, Nigeria, Pakistan and Turkey will take stock of progress made in five priority areas namely trade, industry, agriculture, transportation and energy.
It will also consider recommendations made by the D-8 Eminent Persons Group for making the organization more effective. The meeting has also on its agenda issues including the next meeting of D-8 leaders and Foreign Ministers in addition to D-8's external relations with the UN agencies following the grant of observer status to the Organization at the United Nations.
Established in 1997, the D-8 is a multilateral grouping of eight emerging economies of the Muslim world that represent different regions. The organization works towards enhancing economic and trade cooperation between the member countries. Pakistan attaches importance to the D-8 as it has tremendous potential to open up wide ranging business and trade activities among the member countries.