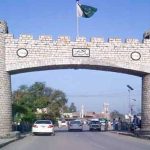 ISLAMABAD: Adviser to the Prime Minister Nawaz Sharif on Foreign Affairs Sartaj Aziz has said that Pakistan would record its protest over the drone strike in Balochistan during today's meeting with United States delegation.
Talking to state radio Current Affairs programme, he said drone strike has adversely affected peace efforts of the Quadrilateral Coordination Group on Afghanistan.
He said drone strikes are a clear violation of Pakistan's sovereignty.
To a question, he said there should be no discriminatory approach over granting membership of Nuclear Suppliers Group to non-NPT countries.
According to media reports, a high-level delegation led by US special representative for Afghanistan and Pakistan will arrive in Islamabad today to discuss the issue of drone strike in Balochistan and Pakistan's participation in Nuclear Suppliers Group.