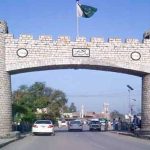 ISLAMABAD: Prime Minister Imran Khan, while giving policy statement in the National Assembly on recent rising tension between Pakistan and India, has announced to release Indian Wing Commander Abhinandan Varthaman on Friday as a goodwill gesture.
Addressing the Parliament, PM Khan also said he was ready to hold a phone conversation with his Indian counterpart, Narendra Modi.
"I want to say it to India today: Don't take this any further, Pakistan will be forced to retaliate," Khan said. "I hope the international community will play its part to ensure the situation does not escalate beyond this."
Parliamentarians stamped their feet in approval at his statement, the first sign of a potential thaw after a dangerous sequence of events between the two countries sent tensions soaring.
"I am afraid of miscalculations," Khan said. "We should not even think of war, especially in view of the lethality of the weapons that we have."
However he warned that his Indian counterpart Narendra Modi should not misconstrue his desire to de-escalate as "weakness".
"India must know that we will be forced to strongly retaliate against any Indian action in the future," he said.
The announcement came day after Pakistan Air Force (PAF) shot down two Indian Air Force (IAF) fighter jets for violating the Pakistani airspace and arrested Indian Wing Commander Abhinandan Varthaman.
Mohammad Faisal, the Pakistani foreign ministry spokesman, told reporters Thursday that the pilot had "some mishap before our officers reached there because he was caught by the public".
But he stressed the pilot was now "with us, he is safe and in good condition".
A video released by the Pakistani military later showed Abhinandan sipping tea, standing collected and calm.
He thanked the "thorough gentlemen" who rescued him from the mob and complimented the tea as "fantastic". It was unclear if he had been coerced to speak
Earlier today, Foreign Minister Shah Mehmood Qureshi said that Pakistan is ready to hand over Wing Commander Abhinandan if it leads to de-escalation.
We want peace in the region, he remarked.