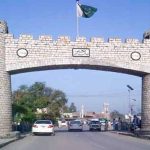 NEW YORK: Pakistan's Permanent representative to the United Nations Maleeha Lodhi has said that the Pakistani people and security forces have braved the challenge of terrorism with exemplary courage to turn back the terrorist tide.
Ambassador Maleeha Lodhi said this while addressing the high-level side-event hosted by Pakistan with Turkey, Qatar, Iran, Indonesia, Canada and Gambia as the annual session of the UN Commission on the Status of women got underway in New York.
She said over the past several decades, Pakistan has seen the spread of terrorism in the region, driven primarily by foreign interventions and the existence of unresolved disputes. Ambassador Lodhi said Pakistan's rehabilitation approaches focus on training programmes for women to create economic opportunities.
She said the comprehensive 'Youth Programme', will provide young and under privileged girls and boys with skills training, access to higher education, employment and micro-credit.