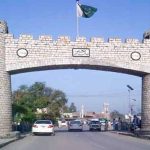 ISLAMABAD: Foreign Minister Shah Mehmood Qureshi has written a letter to the United Nations secretary general, asking him to play his role for the de-escalation of tensions, caused by Indian government's rhetoric against Pakistan after Pulwama attack.
In an interview, Foreign Minister said he had in his letter raised concerns over the "negative tactics" used by Prime Minister Narendra Modi's government to get political mileage ahead of the elections in India.
Qureshi revealed he had cautioned the secretary-general about India's efforts to flare up tensions in the region and their possible consequences.
Tensions between India and Pakistan are once again running high following last week's militant attack in Pulwama.
Pakistan has strongly condemned the attack, saying that it was "a matter of grave concern".