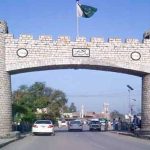 WASHINGTON: Pakistan's Permanent Ambassador to the United Nations (UN) Maleeha Lodhi on Wednesday urged Afghan parties and the world community to help promote durable peace in war-torn Afghanistan, saying Islamabad would assist the process.
Speaking during a debate on the situation in Afghanistan, she said that the occasion of Eidul Fitr had seen scenes of reconciliation between those who for years had fought a bloody war.
"The comprehensive observance of the ceasefire by the Taliban also demonstrated that its leadership has control of the movement and is cohesive enough to negotiate a political settlement," the envoy said.
The ambassador went on to say that the ceasefire earlier this month has demonstrated that negotiations are not only possible but can produce a positive outcome.
"The opportunity that has opened up by recent developments must now be seized and translated into serious and sustained efforts to promote a political settlement and durable peace and stability in Afghanistan," the envoy added.
In her remarks, Ambassador Lodhi said Pakistan's participation in all regional and international forums on peace and reconciliation in Afghanistan, including the Moscow format, was a reflection of its commitment to a peace process and Islamabad could support any agreed format for negotiations that enables all directly engaged parties to talk to each other.