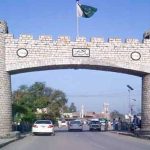 ISLAMABAD: Advisor on Foreign Affairs Sartaj Aziz has called upon the international community to take effective steps to stop the Kashmiri bloodshed by India.
In a statement issued on Saturday, he said that the world community should play its role for the resolution of Kashmir issue according to the aspirations of the Kashmiris and in line with UN Security Council resolutions.
Sartaj Aziz said Kashmiris are struggling for their right of self- determination promised to them in five different United Nations Security Council Resolutions between 1948 and 1954.
He said the day of 8 July 2016, marks a turning point in historic struggle of the Kashmiri people.
Adviser on Foreign Affairs said even prominent Indian leaders and a section of the Indian media are now raising their voice against India brutalities in Occupied Kashmir.
He said the whole world now acknowledges that this is an indigenous youth led movement which has become stronger because of the Indian government's misguided efforts to change the demographic composition of the state.
He said that India has been desperately trying to divert the attention of the global community from this blood stained reality of Kashmir, by intensifying cross border firing along the line of control.
He said that it is now widely acknowledged that Pakistan itself is a much bigger victim of terrorism including that sponsored by India and that in the past three years.