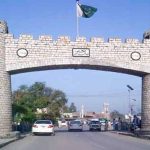 ISLAMABAD: Pakistan Foreign Office Tuesday clarified that Pakistan did not vote for moratorium on execution in the UN General Assembly.
Foreign Office spokesman Dr Mohammad Faisal tweeted, "Pakistan, in accordance with its consistent policy, voted against the General Assembly resolution calling for a moratorium on execution, with a view to abolishing the death penalty.
He clarified that the vote was inaccurately recorded due to technical issues. "The Permanent Mission of Pakistan has taken up this matter with the UN Secretariat to put the record straight," he said.
Meanwhile, he said that the UN General Assembly adopted by consensus the resolution moved by Pakistan on the universal right of people to self determination The Third Committee had earlier recommended this to the GA.