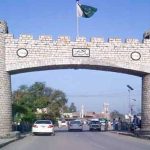 ISLAMABAD: The Foreign Office (FO) during a weekly briefing in Islamabad on Thursday welcomed Russian President Vladimir Putin's offer to mediate between India and Pakistan.
FO Spokesperson Nafees Zakaria told the press that Pakistan had recently established high-level contact with Russia, adding that Pakistan welcomed Putin's offer to ease tensions between the two countries.
Putin had earlier dismissed Indian fears over growing Russia-Pakistan ties, saying that although Moscow enjoyed "deep cooperation" with India, the same could not preclude ties with other countries. "This is ridiculous," Putin was reported to have said.
He had added that it was not for him to decide whether Pakistan was fuelling terrorism in India-held Kashmir — an allegation India has repeatedly made.
Zakaria discussed Saudi-Pak ties a day after media reports claimed the Saudi King Salman bin Abdulaziz had asked Prime Minister Nawaz Sharif "are you with us or with Qatar?".
Zakaria said the Kingdom had given the premier a 'very warm' welcome and hosted an iftar for him.
PM Nawaz and the Saudi king discussed the Middle East crisis, with the former assuring the latter of the protection of the two Holy Mosques in Saudi Arabia.
Kashmiris have been stopped from attending Friday prayers and their shops looted for celebrating Pakistan's Champions Trophy win against England a day earlier, Zakaria told the press.
The FO, condemning Indian atrocities against Kashmiri civilians, claimed that the Indian army had killed 25 people and injured 200 others in Ramazan.
Zakaria also criticised the Indian government's move to create hurdles for Sikh pilgrims who wished to attend the Jor festival in Pakistan.
Despite possessing Pakistani visas, many pilgrims were prevented from crossing the border and only a handful could attend their religious festivities, he said.
India did not run a special train for the pilgrims on the pretext of them being few in number, and did not allow Pakistan's special train to transport the pilgrims to Pakistan, Zakaria said.
Chinese nationals' abduction, murder not linked to CPEC
The FO said the government is in contact with Chinese authorities regarding the abduction and murder of Chinese nationals.
"The government is taking the matter very seriously," Zakaria said, adding that the abducted nationals had no link to the China-Pakistan Economic Corridor.
Lee Zing Yang, 24, and Meng Li Si, 26 ─ who were abducted from Jinnah Town Quetta on May 24 and later murdered by the militant Islamic State group ─ were suspected of illegal missionary work.
The Chinese government said it would work with Pakistani authorities to investigate reports that the two were missionaries. "We will cooperate with the Pakistan government and launch an investigation in accordance with the law," the Chinese Foreign Ministry said on Wednesday.