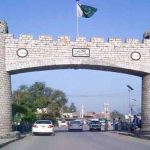 NEW YORK: At the United Nations, Pakistan has warned that arbitrary cuts in peacekeeping funding risk diminishing effectiveness of U.N.'s flagship operations and jeopardizing the safety of peacekeepers.
Addressing General Assembly's Fourth Committee meeting in New York, Pakistan's permanent representative to the United Nations, Maleeha Lodhi said our focus should be on enhancing capabilities not across the board cuts in the peacekeeping budget.
Ambassador Lodhi said Pakistan supports Secretary-General Antonio Guterres' campaign to eliminate the scourge of sexual exploitation and abuse from the UN System.
Maleeha Lodhi said Pakistan was among the first to sign the Secretary-General's Compact for Elimination of SEA, and Prime Minister Imran Khan joined UN chief's Circle of Leadership on it.
She said Pakistan co-hosts one of the UN's earliest missions the United Nations Military Observer Group in India and continues to play vital role in maintaining peace and security in our region.