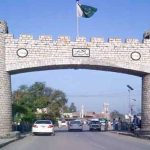 ISLAMABAD: Federal Minister for Finance and Revenue, Ishaq Dar Thursday assured that Pakistan will not default on its debt obligations, even if it fails to revive its loan programme with the International Monetary Fund (IMF).
Dar was addressing at the Islamabad Security Dialogue, in which he tried to alleviate concerns and instill confidence in the country's economic stability.
Dar made these comments in response to Moody's Investor Service's warning that Pakistan could default without the IMF programme. He stressed that the rumours of a default should not be spread and emphasised that Pakistan has fulfilled all conditions and taken steps to reach an agreement with the international lender. Dar also announced that Pakistan would pay debts amounting to $3.7 billion until June and would make payments on time.
Furthermore, Dar pointed out that technical discussions with the IMF ended on February 9, and there was a "gap" on the matter of the external account. He stated that if the IMF requires more time for the staff-level agreement, it can take it. He also said that financing would be arranged for payments in the current fiscal year as friendly countries have promised help.
Additionally, Dar called for an end to international politics based on injustice with Pakistan and asserted that the country is managing despite facing challenges. He further urged international rating agencies not to discuss Pakistan's default as it only exacerbates the situation.