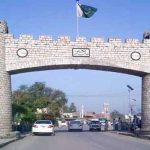 ISLAMABAD: Pakistan will welcome India' engagement on the basis of the Pulwama dossier, Foreign Minister Shah Mehmood Qureshi said on Sunday.
"We have received the dossier and are examining it. After examining it we will present our stance. If India will try to engage on the basis of this dossier we will welcome it, however, there are other issues," the foreign minister said in an interview to private news channel.
Qureshi added that terrorism was a global and regional problem. "Terrorism has not only impacted India but Pakistan and the entire region. Haven't there been blasts suicide attacks in Pakistan. Hasn't our army conducted operations? Did we not free areas which were under the control of terrorists? Everyone knows the role of Pakistan."
On Feb 28, Pakistan confirmed it had received the Indian dossier on the Pulwama attack in which at least 40 Indian soldiers were killed. Pakistan has said it will act if there is actionable evidence in the dossier.
The dossier calls on Pakistan to take immediate and verifiable action against terrorism.
Foreign Minister Shah Mahmood Qureshi said that the Narendra Modi government has put Kashmir on the agendas of international forums – a development always avoided by the previous Indian governments.
Qureshi, in an interview said that the United States, United Kingdom, European Union, Russia, China and Turkey want to deescalate the border tensions between Pakistan and India.
"A small section of the Indian government for their political ambitions, desire to put the region in war," he said.