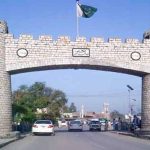 DUBAI: The International Cricket Council (ICC) on Friday confirmed that the bowling action of Pakistani cricketer Bilal Asif has been found to be legal, and the player can continue bowling in international cricket, stated an ICC media release.
According to the media release, it was revealed at the assessment that the amount of elbow extension in all of Asif's deliveries was well within the 15-degree level of tolerance permitted under the ICC regulations.
"He was reported after the third ODI against Zimbabwe in Harare on 5 October and the independent assessment was performed at the Sri Ramachandra University testing centre in Chennai earlier this month."
The news comes as a relief for the newcomer as his career was in danger of being derailed with questions on his action.
Asif only burst onto the international scene in June this year when he was selected in Pakistan´s Twenty20 squad for the tour of Sri Lanka.
But he only made his international debut on the tour of Zimbabwe, claiming 5-25 in only his second game during which on-field and television umpires as well as the match referee reported his action.
Pakistan team manager Intikhab Alam said the news came as a big relief for the team as well as for the player.
"We were confident that his action would be cleared," Alam told. "Its a good news for Asif as well as the team."
Asif is in line for a Test debut in the third and final Test match which starts in Sharjah from Sunday after paceman Imran Khan was ruled out with a hand injury.
He was included in the squad of 16 as a cover-up for spinners Yasir Shah and Zulfiqar Babar.