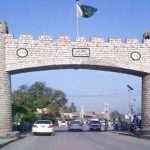 ISLAMABAD: Healthcare professionals involved in the treatment of Covid-19 patients have released a joint statement clarifying misconceptions about the virus and its supposed treatments and 'cures'.
In the statement by Dr Arshad Taqi, former President Pakistan Medical Commission (PMC), co-signed by almost 150 critical care doctors in Pakistan, there has been a conscious effort to deflate myths surrounding the coronavirus in order to help the public have a better understanding of it, thereby avoiding panic, fear, and ill intended profiteering from the public.
According to the statement, over 90% of patients can recover safely through self-isolation at home with daily checks of temperature and oxygen saturation while using fever reducing medicines.
Common flu remedies such as moderate amounts of honey can also be used but herbal remedies and other medications like antibiotics or anti-virals are yet to show any proven benefits.
Patients whose oxygen saturation drops below 93% should seek proper hospital treatment as delays in such cases can lead to complications later on.
Currently, in patients with high severity of COVID-19 virus, there is no treatment that has shown a consistently proven benefit. Experimental drugs and treatments such as Remdesivir, Plasma Exchange, and Tocilizumab (Actemra) have shown promise but nothing concrete has been proven.
The statement by Dr Taqi points out that the only clinical trial on plasma therapy did not exhibit any difference between patients who received plasma and those who did not.
As the mentioned treatments are yet unproven and do carry side-effects, their use for the treatment of asymptomatic or mildly symptomatic patients is not recommended. Even in critical patients, these treatments have shown spotty results which is why their indiscriminate use among all patients could have adverse effects.