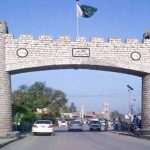 ISLAMABAD: The Pakistani envoys conference opened at Foreign Office here on Wednesday. The conference will focus and deliberate upon foreign policy challenges facing Pakistan in its immediate and extended neighborhood, in light of recent developments within the region.
Pakistani ambassadors from 14 countries deputed to South Asian Association for Regional Cooperation (Saarc) and Economic Cooperation Organisation (ECO) regions are participating in the conference, Foreign Office spokesperson Qazi Khalil said.
The conference was formally opened by Adviser to the Prime Minister on National Security and Foreign Affairs Sartaj Aziz, who highlighted key challenges which face Pakistan and asked Pakistani envoys to be proactive in their diplomacy in order to meet the challenges.
"During the three day moot the envoys will also deliberate on connectivity with in the region and would formulate recommendations for the consideration of the country's leadership," said Khalil.
Pakistani envoys deputed to India, Bangladesh, Afghanistan, Iran, Turkey, Central Asian states and other SAARC states are attending the conference.
Pakistani High Commissioner to India, Abdul Basit is also attending the conference and is expected to brief the moot over key challenges which Pakistan faces from current Indian leadership and their anti-Pakistan statements.
Pakistan's envoy to Afghanistan Syed Ibrar Hussain would also brief the conference over key developments in Kabul which may impact Pakistan.