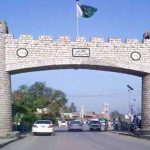 ISLAMABAD: Prime Minister (PM) Shahid Khaqan Abbasi has said that the commencement of Digital Skills Program for girls was need of the hour.
Addressing the inauguration ceremony of Digital Skills Program here in Islamabad, the Prime Minister thanked the concerned ministry and other organization for launching the program.
He termed such programs important for the development of country and said it would help in eliminating unemployment from the country.
Khaqan Abbasi said that Pakistani girls were no less than anyone saying they have proved their capabilities whenever given opportunity.
The Prime Minister added that the government was trying to provide equal opportunities to boys and girls in the country.
Shahid Khaqan Abbasi also expressed the desire for expansion of the program to create employment opportunities in far-flung areas.
He hoped that the federal program would serve as a model for province and they would come up with their own program.