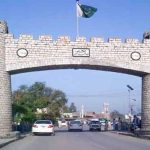 NEW DELHI: On the day Director General of Indian Military Operations Lt General Ranbir Singh wrongly claimed carrying out surgical strikes in Pakistan along the Line of Control, Pakistani High Commissioner, Abdul Basit has received three telephone calls threatening him to leave the country.
The development has come in a couple of days after Basit was summoned to the Ministry of External Affairs to lodge protest with Pakistan over Uri attack without any evidence and probe report in hand.
However, Indian media, revisiting the compromise they are used to making over objectivity and truthfulness falsely claimed that the ministry handed over dossier containing evidence of Pakistan's involvement in attack in Baramulla district on September 11.
The Pakistani High Commissioner, in his statement after the visit rubbished the news and stated that there was no such evidence produced by Indian authorities.
Aggressive attitude of Indian government, when it comes to blaming Pakistan can be taken an idea about with the fact that Basit was summoned twice in a week by the Ministry of External Affairs headed by Sushma Swaraj.
Almost a week before that, Basit was barred from attending a school function in New Delhi where he was invited as the chief guest.
Abdul Basit has had experienced numerous remarks in the past from Indian authorities that harmed diplomatic ties between the two sides and posed threat to the region.
Abdul Basit has received the threats after Lt General Ranbir Singh addressed a press conference in the Indian capital today in which he claimed that terrorist "launch pads" were targeted in surgical strikes late in the night in Pakistani territory and several casualties were expected.
Indian government has been bashed at international level after Pakistan Army exposed the Indian conspiracy.
Analysts have declared the surgical strike claim a coverup after Uri attack allegations against Pakistan fell lifeless and did not draw a response from foreign powers desired by India.
Narendra Modi, Indian Prime Minister has called an all parties conference on Friday to sort out the mess India's false claims and allegations have created in the recent past.