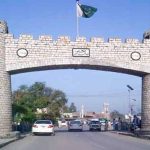 ISLAMABAD: Special Assistant to Prime Minister on Information and Broadcasting Dr Firdous Ashiq Awan says constitution and law of Pakistan guarantee equal rights to minorities.
Talking to media outside Parliament House in Islamabad this evening (Monday), she said a sizeable white portion in national flag depicts the number of minorities living in the country.
She said Minorities Day on 11th of next month will remember the contribution of minorities in development and progress of Pakistan.
Referring to situation in Sindh, she said the provincial government has adopted the strategy of crushing the opponents. She said such tactics by the Sindh government are not serving the purpose of democracy.
Criticizing the JUI-F leader, she said Maulana Fazal ur Rehman is using the students of seminary as shield.