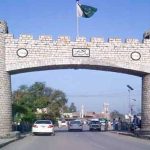 ISLAMABAD: The testing capacity for COVID-19 has increased in Pakistan. The country now has a capacity of 30,000 tests per day, Minister for Planning, Development and Special Initiatives Asad Umar said on Wednesday.
This was a result of the government setting up more coronavirus testing laboratories in the country, he added. Earlier, Pakistan could carry out around 20,000 tests per day.
The country now has 101 testing labs, according to official data provided by the National Institute of Health. Islamabad has 15 labs, Punjab 33, Sindh 23, Khyber Pakhtunkhwa 17, Balochistan seven and Gilgit-Baltistan and Azad Kashmir three each.
However, the country is still carrying out fewer than 20,000 tests a day. The last update from the government showed that 17,370 tests had been conducted in the past 24 hours.
Pakistan has reported 80,463 COVID-19 cases as of Wednesday. There have been 1,688 deaths due to the virus and 28,923 people have recovered.