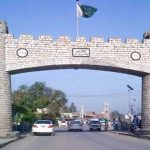 KARACHI: Pakistan cricket head coach, Mickey Arthur has sent out a challenge to Indian cricket skipper Virat Kohli, saying that it will be 'hard' for the Indian batting maestro to hit a ton against Pakistan.
"Kohli is a fantastic player but our team will make it hard (for him) to score a century there (Pakistan). It has been a great pleasure to watch Kohli scoring against all teams and it is always enjoyable to watch his batting. However, our bowlers will not make it easy for him to score there", the South Africa-born Arthur, reported Times Now.
Earlier, Kohli scored his 33rd century in the 1st One Day International (ODI) against South Africa. He also became one of the few batsmen to score a century in nine out of original ten full-member nations, sitting alongside greats Sachin Tendulkar and Sanath Jayasuriya.
The Indian skipper has also praised Pakistan's bowling, especially fast bowler Muhammad Amir, calling him one of the toughest bowlers has played against.
"He is in the top two or three bowlers in the world and the toughest bowlers I have played in my career. You have to be on your 'A' Game when you're facing him or he will strike. Oustanding! Very good bowler!" stated Kohli.