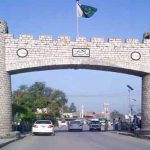 ISLAMABAD: The President House of Pakistan in Islamabad opened its door for the general public today (Saturday).
The house will remain open for general public from 9 am to 4 pm. Visitors can enter the President House by showing their National Identity Card at the entrance.
The Pakistan Tehreek-e-Insaf government had announced to open official buildings including President House and Prime Minister House for public use soon after taking charge as part of its policy to allow public access to the state buildings.
On September 30th Governor House Khyber Pakhtunkhwa opened its doors for the public. Earlier, Governor House Punjab along with the Governor House in Murree were opened to the public after receiving Prime Minister Imran Khan's directives on the matter.
On September 7, the Sindh Governor House opened its door for citizens. The public was allowed to walk in the spacious garden and permitted to enter the historic building.