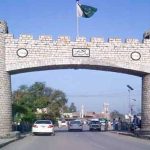 AMSTERDAM: The International Court of Justice on Friday said it has received a complaint from the "State of Palestine" against the United States, arguing that the U.S. government´s placement of its Israeli embassy in Jerusalem violates an international treaty and it should be removed.
The ICJ, known as the World Court, said in a statement Palestine argues the 1961 Vienna Convention of Diplomatic Relations requires a country to locate its embassy on the territory of a host state.
While Israel controls Jerusalem militarily, its ownership is disputed.
In December, U.S. President Donald Trump ordered the American embassy in Israel relocated from Tel Aviv to Jerusalem, and the new embassy opened in May.
The Palestinian suit requests the court to order the United States of America to withdraw (its) diplomatic mission from the Holy City of Jerusalem.
"The ICJ is the United Nations´ venue for resolving disputes between nations.
Palestine was recognized by the U.N. General Assembly in 2012 as a non-member observer state, though its statehood is not recognized by either Israel or the United States.