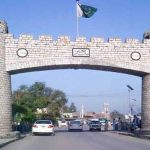 ISLAMABAD: The Jamaat-e-Islami (JI) on Tuesday filed a petition in the Supreme Court asking it to summon Prime Minister Nawaz Sharif to clear his position regarding his family's alleged offshore assets revealed in Panama Papers.
Referring to Nawaz Sharif's speech on the floor of National Assembly on May 16, 2016, the application submitted by Taufeeq Asif states that the Prime Minister and his children have taken the legal position and filed documents, including the trust deeds and the "Qatari letter", which contradict the earlier stance taken by him in his speeches.
This contradictory stance warrants clarification which is only possible through personal appearance and explanation by Prime Minister Nawaz Sharif before the apex court, the petitioner added.
The plaintiff has requested the Supreme Court to call Nawaz Sharif in person 'to clarify the controversy that has arisen due to his statements in order to reach the complete trust, in the interest of justice.'
During the Panama papers leak case hearing on Friday, the Supreme Court had asked Prime Minister Nawaz Sharif and his siblings to come out clean on the ownership details of the London flats which are not shown in their wealth statement.
Last year in April, the leak of 11 million documents held by the Panama-based law firm Mossack Fonseca revealed nexus between several corrupt politicians and businesses around the world. Among them was the Prime Minister Nawaz Sharif's family too.
The Panama leaks revealed that Sharif's children owned offshore companies and assets not mentioned in his family's wealth statement. The companies, according to the leaked papers, were used to launder illegal wealth and to acquire foreign assets, including some apartments in London's Mayfair area.