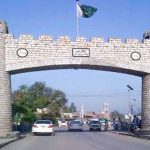 KARACHI: Pakistan Peoples Party (PPP) Chairman Bilawal Bhutto Zardari will fly to Dubai on April20th to seek consent from his father and co-chairman PPP Asif Ali Zardari in regards to the Panama Leaks investigation.
Bilawal is busy consulting with party leaders in Islamabad since April 12 regarding the investigation of the case. Sources from within the party have indicated that Bilawal will meet his father either in London or Dubai in regards to the strategy to be adopted by the party about the Panama Leaks investigation.
Sources have stated that Bilawal is eyeing for a full-fledged protest against the government after the onset of the Panama Leaks and that he wants to provide with a detailed strategy in this regards after getting advice from Asif Ali Zardari.
Bilawal will return to the country on April 26 after getting done with his foreign tour.