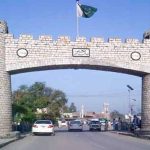 ISLAMABAD: The Joint Investigation Team formed to investigate the Panama Leaks scandal has decided to summon Prime Minister Nawaz Sharif and a notice in this regard has been prepared.
According to details, the Prime Minister will be sent a notice along with the questions which the JIT wishes to ask him. The JIT would ask the premier to appear before the team with the answers.
The Joint Investigation Team will not head to the Prime Minister House to probe the premier. The JIT also dismissed reservations expressed by Hussain Nawaz on two of its members.