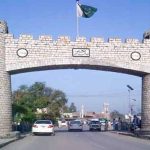 ISLAMABAD: The Joint Investigation Team (JIT) formed to probe the Panama Papers evidence has decided to summon Qatari Prince again.
The decision was taken during the marathon 13-hour meeting of the joint investigation team in Islamabad on Tuesday. The meeting started at 11:00am and culminated at 12:00midnight.
Prime Minister Nawaz Sharif's son Hussain Nawaz was today questioned for the second time in three days by the JIT that is probing his family s business dealings abroad in the high-profile Panama Papers case.
It was second time since Sunday that Hussain appeared before the JIT where he spent about five and a half hour and answered the questions of the team.
While talking to the media before leaving the JIT headquarters, Hussain Nawaz warned to move court against any official of the investigation team who resorts to unlawful attitude. He further said that he would reappear before the JIT whenever he is asked to.
Nawaz said that he answered all the questions raised by the probe team.
Reportedly, legal counsel of premier's son was not allowed to accompany him during the interrogation. President of National Bank of Pakistan (NBP), Saeed Ahmed also recorded his statement to the JIT.