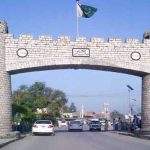 ISLAMABAD: Opposition has warned government of fierce protests, which would hit the streets if government continued to draft illogical and impractical Terms of References (TORs) while the latter has also announced to prepare for protests during the month of Ramazan.
Pakistan Peoples Party (PPP) Chairman Bilawal Bhutto had already indicated preparedness to begin countrywide protests in this regard. He had directed his party workers to commence movements and stage sit-ins and protest in Punjab after Eid ul Fitr.
Pakistan Tehreek-e-Insaf (PTI) Chairman Imran Khan had also announced that his party workers would storm the streets and for that the party had started their preparations.
Other than staging protests and sit-in outside the parliament and holding rallies, opposition leadership also considered to expand the span of protests in the wake of Panama Leaks. Negotiations with government apart, the opposition had also agreed to increase mutual contacts.