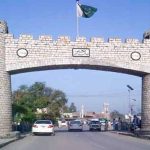 ISLAMABAD: Mandated by Supreme Court of Pakistan to investigate Panamagate scandal, the Joint Investigation Team (JIT) on Thursday asked the Election Commission of Pakistan to file asset details of Prime Minister Nawaz Sharif.
The JIT formed by the apex court to probe the charges against the PM and his children, wrote a letter to the election commission to submit the PM's details along with the details of his son-in-law, Captain Safdar.
In the letter written to the ECP, the JIT has asked the body to submit details of the Prime Minister's assets from 2013 to 2016 in three days. The ECP's secrecy branch has prepared the file pertaining to the premier's asset details. The file has been issued to the Chief Election Commissioner, who will then hand it over to the JIT.
It should be borne in mind that the Joint Investigation Team formed on the orders of the Supreme Court of Pakistan included members of the State Bank of Pakistan (SBP), Federal Investigation Agency (FIA), Securities and Exchange Commission of Pakistan (SECP) National Accountability Bureau (NAB), Inter Services Intelligence (ISI) and Military Intelligence (MI).
In order to ensure that the Joint Investigation Team operates independently, the Supreme Court had ordered the government to issue the JIT Rs 2 crore.
The Supreme Court of Pakistan has also granted permission to the members of the JIT to go on foreign trips, if they deem it necessary in the course of their investigation.