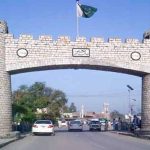 ISLAMABAD: The Supreme Court of Pakistan is expected to finalize names for the Joint Investigation Team (JIT) to further investigate Panamagate case.
According to sources, the larger Supreme Court bench which heard the Panama Leaks case will discuss names of potential team members of the team.
All six institutions including FIA, NAB, State Bank, SECP, ISI and MI and have already sent the name of their officers for the team, sources stated.
Furthermore, the larger bench will take the final decision regarding officials and establishment of JIT.