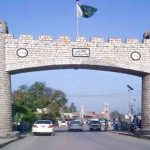 ISLAMABAD: The parliamentary delegation's visit to Afghanistan has been postponed due to security reasons, Khyber News reported on Thursday. The delegation, headed by Speaker National Assembly Asad Qaiser, was to embark on a three-day visit to the country from today.
Pakistan's ambassador, Mohammad Sadiq, said Kabul Airport was closed due to a security threat, causing the postponement of the scheduled visit.
"New dates for the visit will be decided after mutual consultations," he added.
Meanwhile, Pakistan International Airlines (PIA) also confirmed that its Kabul-bound PK-249 flight has returned to Islamabad. According to the national flag carrier, the flight was not allowed to land at Kabul airport over security reasons. Earlier, in an informal talk with media persons prior to the visit, Qaiser said that Pakistan wanted to boost people to people contacts with Kabul to further cement bilateral ties.