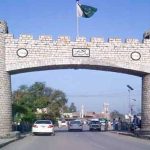 ISLAMABAD: The all-important meeting of Parliamentary leaders is underway at Prime Minister house in Islamabad. Prime Minister Muhammad Nawaz Sharif is chairing the meeting.
The Prime Minister will take the political leaders into confidence about the developing situation at the eastern border in the wake of blistering statements from the Indian leadership.
The meeting will be briefed about the latest situation in the occupied Kashmir. It will evolve a joint response on Occupied Kashmir and the latest situation along the line of control.
All the political parties in the parliament are attending the meeting giving the message that the entire nation is united when it comes to the defense and integrity of country. The PPP delegation is being led by its Chairman Bilawal Bhutto Zardari.
Earlier, the Prime Minister received the political leaders on their arrival at the venue of the meeting.