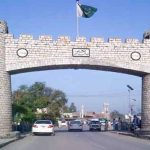 ISLAMABAD: A meeting of parliamentary parties in the National Assembly will be held today (Tuesday) in Islamabad to discuss the issue of military courts' extension.
The meeting of the parliamentary parties in the National Assembly will be presided over by National Assembly Speaker Sardar Ayaz Sadiq.
Opposition has also called a meeting of the opposition parties to have a joint stance. Pakistan Tehreek-e-Insaf (PTI) has also decided to attend the session.
PTI has also contacted the other political parties of the opposition in this regard. PTI leader Shah Mehmood Qureshi will meet Pakistan People's Party (PPP) leadership in Opposition Leader's chamber.
He said that a joint stance will be taken after consultation with all the other opposition parties.
Pakistan Muslim League – Quaid's (PML-Q) Tariq Bashir Cheema has also agreed with the idea. Jamaat Islami chief Sirajul Haq and Muttahida Qaumi Movement leader Farooq Sattar have also been contacted.