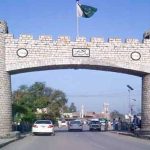 ISLAMABAD: Activists of Pakistan Tehreek-i-Insaf (PTI), enraged by awarding party tickets to controversial candidate to contest the upcoming general elections, continued protest outside PTI chairman Imran Khan's Banigala residence for third day (Wednesday).
Dozens of workers from various constituencies have gathered outside Khan's residence, demanding of Imran Khan to issue party tickets for their groups.
Activists from Multan's NA-154 constituency are against awarding ticket to Sikander Bosin while workers from NA-51 FATA are also speaking against the award of tickets.
The protesters have urged Khan to review the distribution of tickets to the candidates asking PTI Chief to provide them to ideological workers instead of para-shooters.
Earlier, the party delayed the announcement of candidates for remaining constituencies for 72 hours.