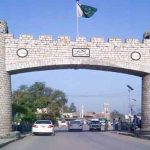 LAHORE: The national selection committee, following discussion with head coach Mickey Arthur, Thursday invited 23 probables for the fitness test, which will be held at the National Cricket Academy in Lahore on 15 and 16 April.
The selection committee also confirmed the squad for the ICC Men's Cricket World Cup 2019 will be announced on 18 April in Lahore. Time of the media conference will be confirmed in due course, while there will be no media engagements or activities from 15 April until the official squad announcement.
The Pakistan cricket team will depart for England on 23 April where they will play England in a series of practice and international matches, before entering the ICC Cricket World Cup 2019 against the Windies on 31 May at Trent Bridge.