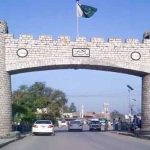 LAHORE: The Pakistan Cricket Board s (PCB) anti-corruption unit on Friday banned tainted cricketer Nasir Jamshed for 10 years in the Pakistan Super League (PSL) spot-fixing case.
He has been charged of violating Articles 2.1.1, 2.1.2, 2.1.3, 2.1.4 and 2.4.4 of the PCB's Anti-Corruption Code.
Jamshed has been accused of non-cooperation, contact with bookies, persuading other players of spot-fixing and concealing facts.