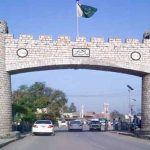 LAHORE: The Pakistan Cricket Board (PCB) on Sunday said they are considering the names of former captain Misbah-ul-Haq and Wasim Akram for the cricket committee.
According to media reports, PCB Chairman Ehsan Mani consulted with patron Prime Minister Imran Khan for the inclusion of Misbah and Wasim into the committee.
Reports further said, there is complete confidence over the names of Misbah and Wasim with players from the 70s and 90s also expected to be a part of the committee.
Former captain and manager Intikhab Alam is also a stronger contender to be a part of the cricket committee.
Earlier this week, cricketer-turned-commentator Ramiz Raja said a "cricket committee" is the need of the hour.
Stressing upon urgent measures in the management and administration departments of the cricketing board, Ramiz suggested that a cricket committee, consisting of former and current players, should be in place.
"Such a committee should be given the task of taking care of domestic cricket as well as of improving the Think Tank responsible for making crucial decisions," Ramiz said.