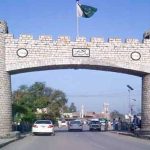 The Pakistan Cricket Board (PCB) has issued a revised schedule for the upcoming New Zealand tour of Pakistan, which will be played in April-May.
Both teams will play five one-day and the same number of T20I matches in Lahore, Rawalpindi, and Karachi.
The Blackcaps will arrive in Lahore and will play three T20Is from April 14 to 17, before traveling to Rawalpindi where the final two T20Is and first ODI will be played from April 20 to 26.
The tour will culminate in Karachi with the remaining four ODIs to be played from April 20 to May 7.
The ODIs will help Pakistan to prepare their side for the Asian Cricket Council (ACC) Asia Cup and ICC Men's Cricket World Cup 2023, while the T20I will assist the PCB to continue with their rebuilding of the side for the ICC Men's T20 World Cup 2024, which will be held in the USA and West Indies in June/July 2024.
Revised New Zealand tour of Pakistan schedule:
14 April – 1st T20I, Lahore
15 April – 2nd T20I, Lahore
17 April – 3rd T20I, Lahore
20 April – 4th T20I, Rawalpindi
24 April – 5th T20I, Rawalpindi
26 April – 1st ODI, Rawalpindi
30 April – 2nd ODI, Karachi
3 May – 3rd ODI, Karachi
5 May – 4th ODI, Karachi
7 May – 5th ODI, Karachi