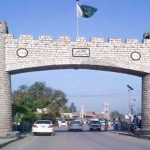 LAHORE: Pakistan Super League (PSL) chairman Najam Sethi has claimed that Pakistan Cricket Board (PCB) never asked Federal Investigation Agency (FIA) to conduct investigations against the players who are allegedly involved in spot-fixing.
Najam Sethi said that PCB only requested FIA to authenticate the data that was recovered from phones of these players. Interior Minister Chaudhary Nisar Ali Khan later took notice of this case himself and directed FIA to start interrogation, added Sethi.
PSL chief further made the issue complex by saying that any investigation of such kind is against the laws of International Cricket Council (ICC). Najam Sethi also blamed media for complicating this case.
On the other hand, Sharjeel Khan and Shahzaib Hasan, who are allegedly involved in spot-fixing, will be investigated by FIA today. FIA inquired Mohammad Irfan and Khalid Latif yesterday who are facing the same charges.